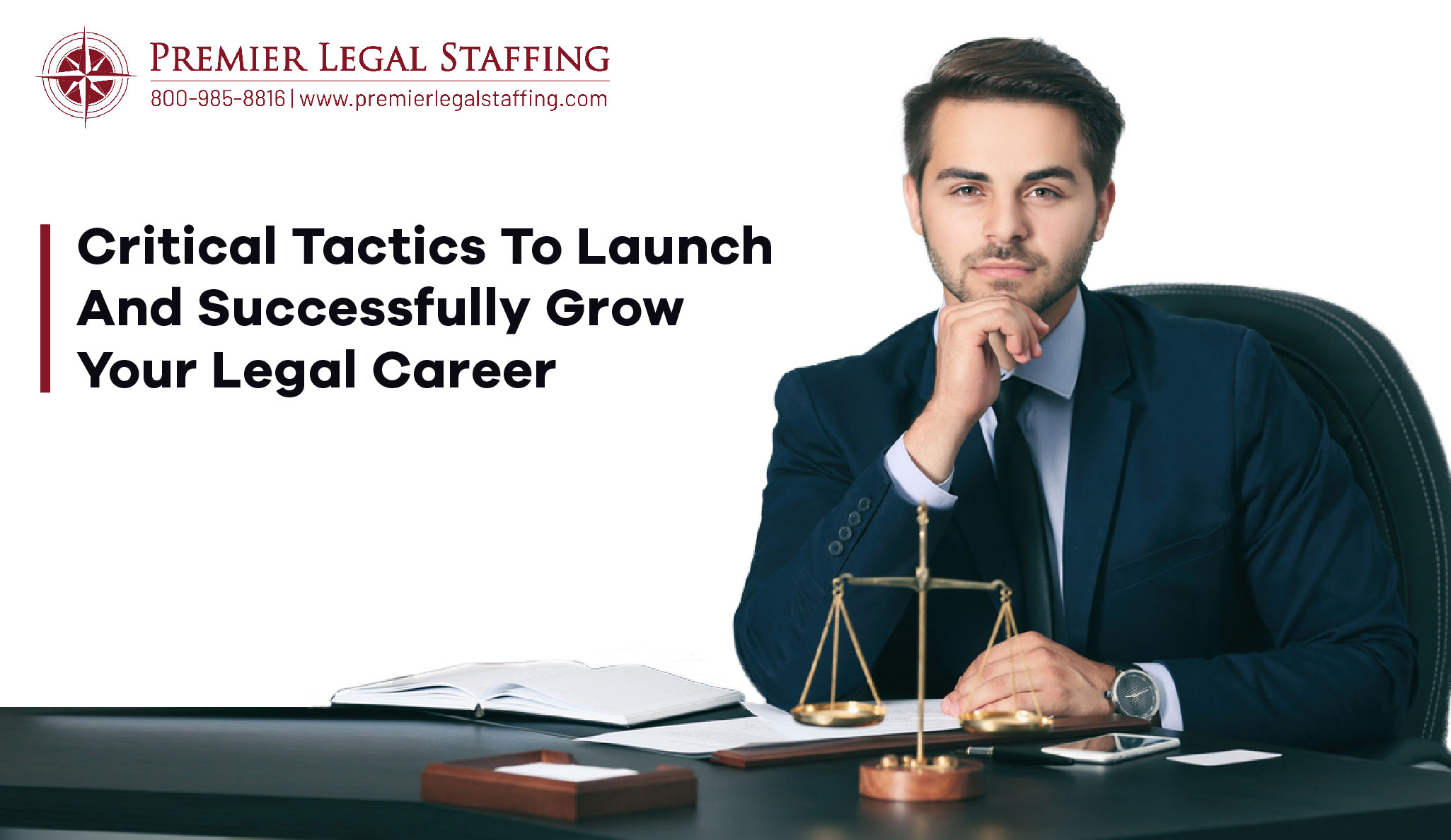 It takes great focus and perseverance to successfully develop a legal career. Every stage can be powerful, from your initial academic training to growing and developing the necessary legal skills to succeed and compete for top legal jobs.
Starting off, it's best to look at this journey as one that can suddenly take shape. That's why building a solid foundation that best supports future successes down the road is a sure way to protect your future. Paying close attention to the following will bring you multiple benefits and opportunities:
Academics: Academics always count, so it's important to select reputable schools and focus on earning a solid GPA, ideally 3.2 or higher.
Internships: Getting relevant experience during and right after your academic career will boost your resume and possibly give you a great head start. Internships can often lead to full-time employment and new connections.
First Employer: Pursue opportunities that are most aligned with your academic training and can offer solid mentorship and career development support. Larger employers can provide a strong foundation to achieve a well-recognized legal employer on your resume, which could help you obtain top positions in the future.
When growing your legal career, employ the following tactics when possible.
Stability: Duration in a position is often necessary to achieve solid training, grasp best practices, establish credibility, and to be able to master skills such as writing and time management practices. Spend time choosing the right employer — a position with a solid culture fit and sustainability.
Name-Brand Recognition: Placing a well-regarded employer on your resume will be a legal career builder. Just as a top law school can give excellent academic training, legal employers can provide the same distinction, create an excellent opportunity for training, and offer proven tools for growth.
Specialization: Unless you are seeking to be a General Counsel, it's best to specialize in an area of law and aim to be an expert in a particular subject matter. Employers often seek legal candidates specializing in a specific subject matter.
Networking/Industry Contributions: Developing a network early on and throughout your career can offer significant benefits, from gathering additional knowledge to establishing wonderful people connections. Ways to become further connected to your industry include joining specific organizations/associations, contributing to articles/publications, and participating in industry speaking engagements. Pro bono work can also enhance your career. Whatever your desire is, it would be valuable to associate yourself and contribute to industry-specific activities and forums.
Lastly, establishing a relationship with a recruitment agency and keeping your resume current can offer you just the right advantage when that perfect position comes along. Premier Legal Staffing is here to assist with any questions you might have about launching and developing your legal career.